If the 90-plus-year-old Viaduct Bascule Bridge could talk, it would tell you stories of the second world war, successful and unsuccessful America's Cup campaigns, and of a time when the area was better known for its oil loading facilities than its food and beverage establishments. It would also tell you it's in need of some repairs so it can continue to be a piece of legacy infrastructure for many more years to come.
Worthy of its heritage status, the Viaduct Bascule Bridge was fabricated by the Cleveland Bridge and Engineering Co Ltd, Darlington, England and installed in its current location back in 1932.
It originally supplied a railway connection to oil loading facilities on Wynyard Wharf and was raised and lowered at the arrival and departure of vessels in and out of the Viaduct Basin.
It was in use as intended until the development of the New Zealand Maritime Museum on Hobson Wharf in 1992, which marked a change for the area from industrial to public space and required the deck to be asphalted and railway lines removed.
Today, the Viaduct Bascule Bridge is used as a key connection for people moving between Wynyard Quarter and the city centre.
As part of its long-term maintenance plan, the bridge decking is needing to be completely replaced. These works will take place from 30 May 2023 over the winter months when it is the least disruptive for traffic flow, marina users and events that take place across the waterfront. The balustrades adorning either side of the bridge will also be updated and kept to their heritage specs.
To minimise disruption for anyone that needs to get across the bridge while the works are underway, two one-way temporary bridges are going to be installed to maintain access for foot traffic and active modes of transport.  However, the temporary bridges won't be able to carry the weight of vehicles.
This means, that users of Viaduct Marina who require vehicle access over the bascule bridge to access their berthed vessels will be impacted by these works. Berth holder parking will instead be temporarily located on Hobson Wharf, which is approximately a 300m walk to Te Wero Island. A drop off area next to the Viaduct Bascule Bridge is available with a trolly bay to help minimise the disruption for berth holders.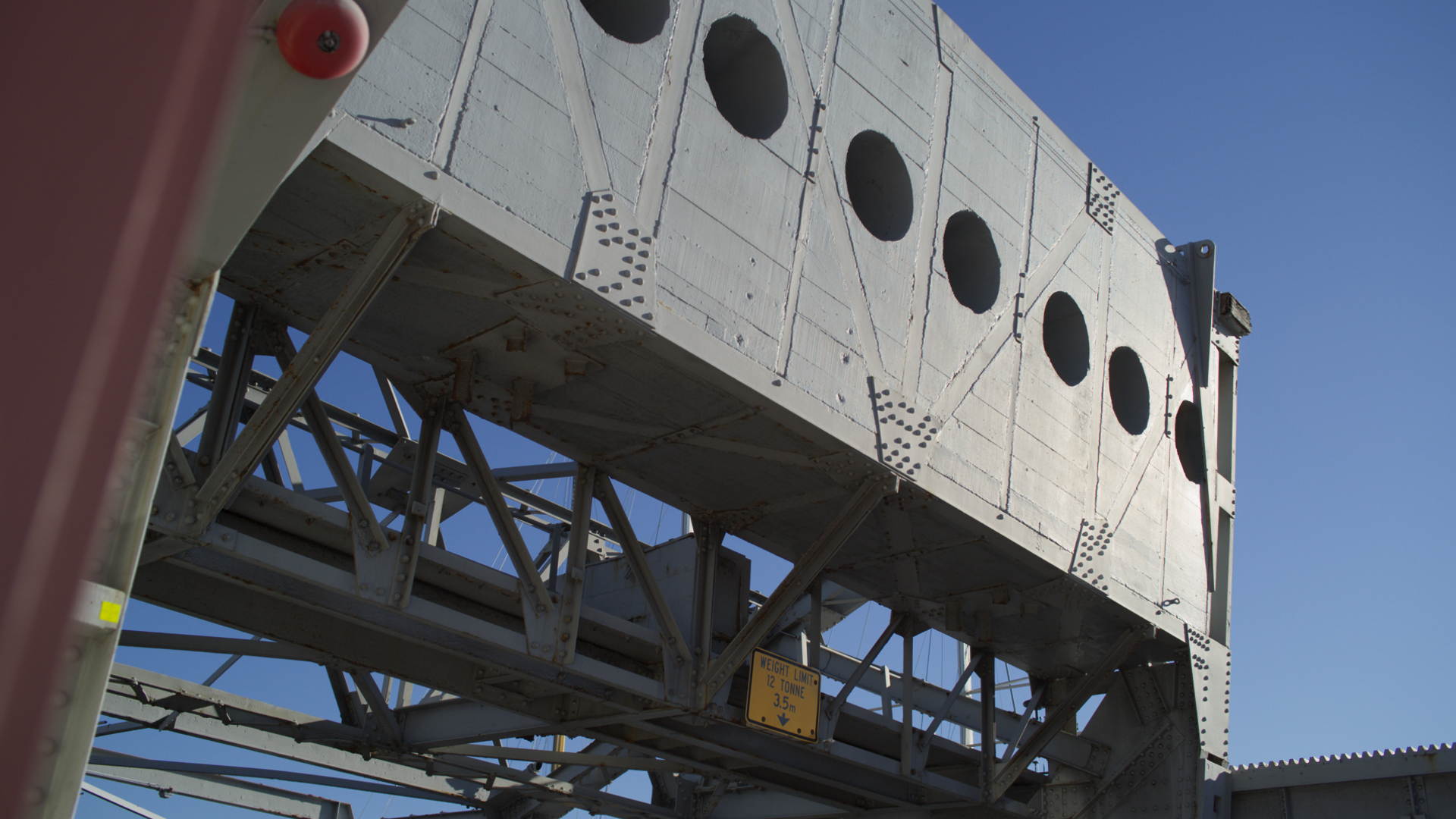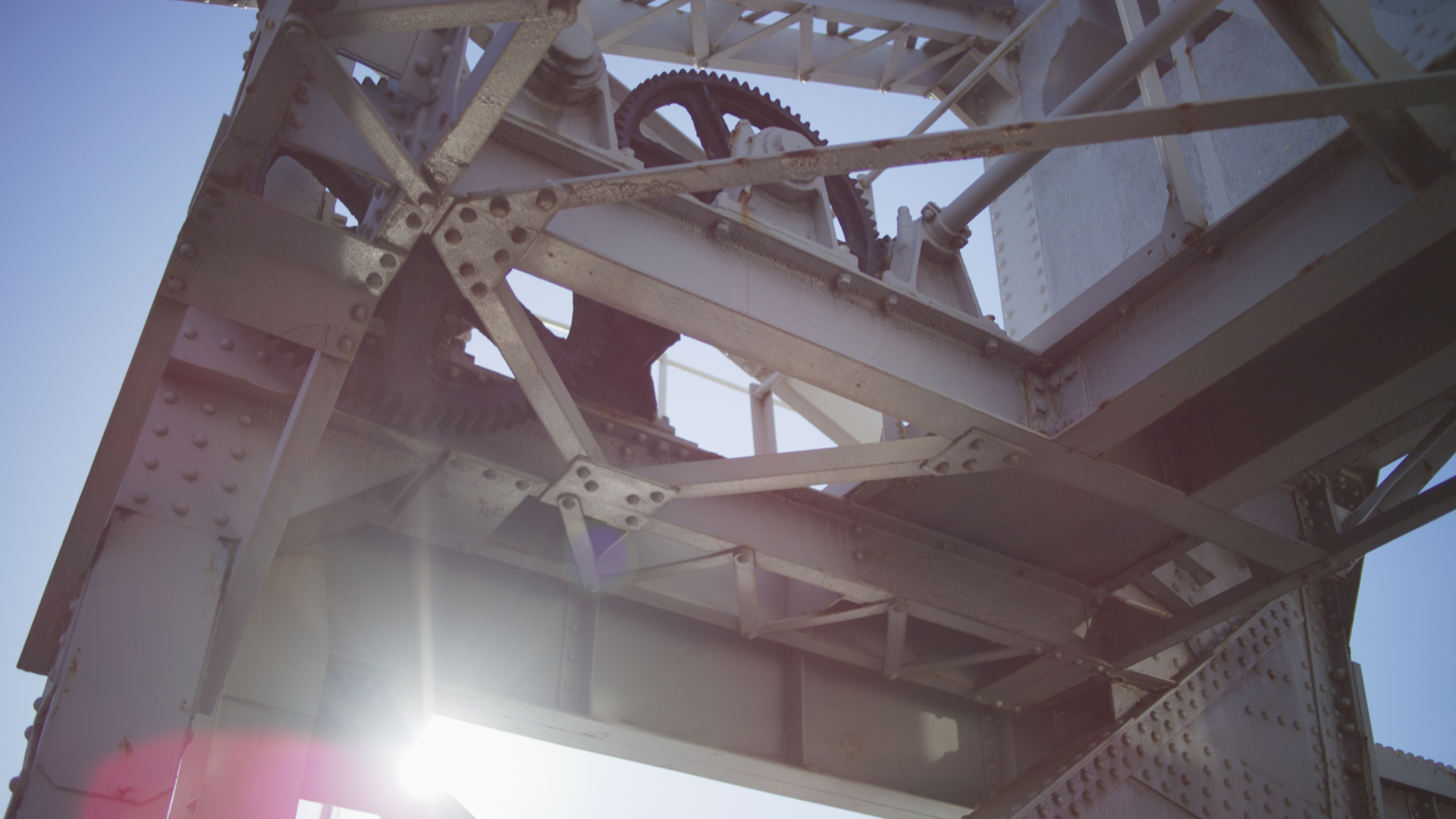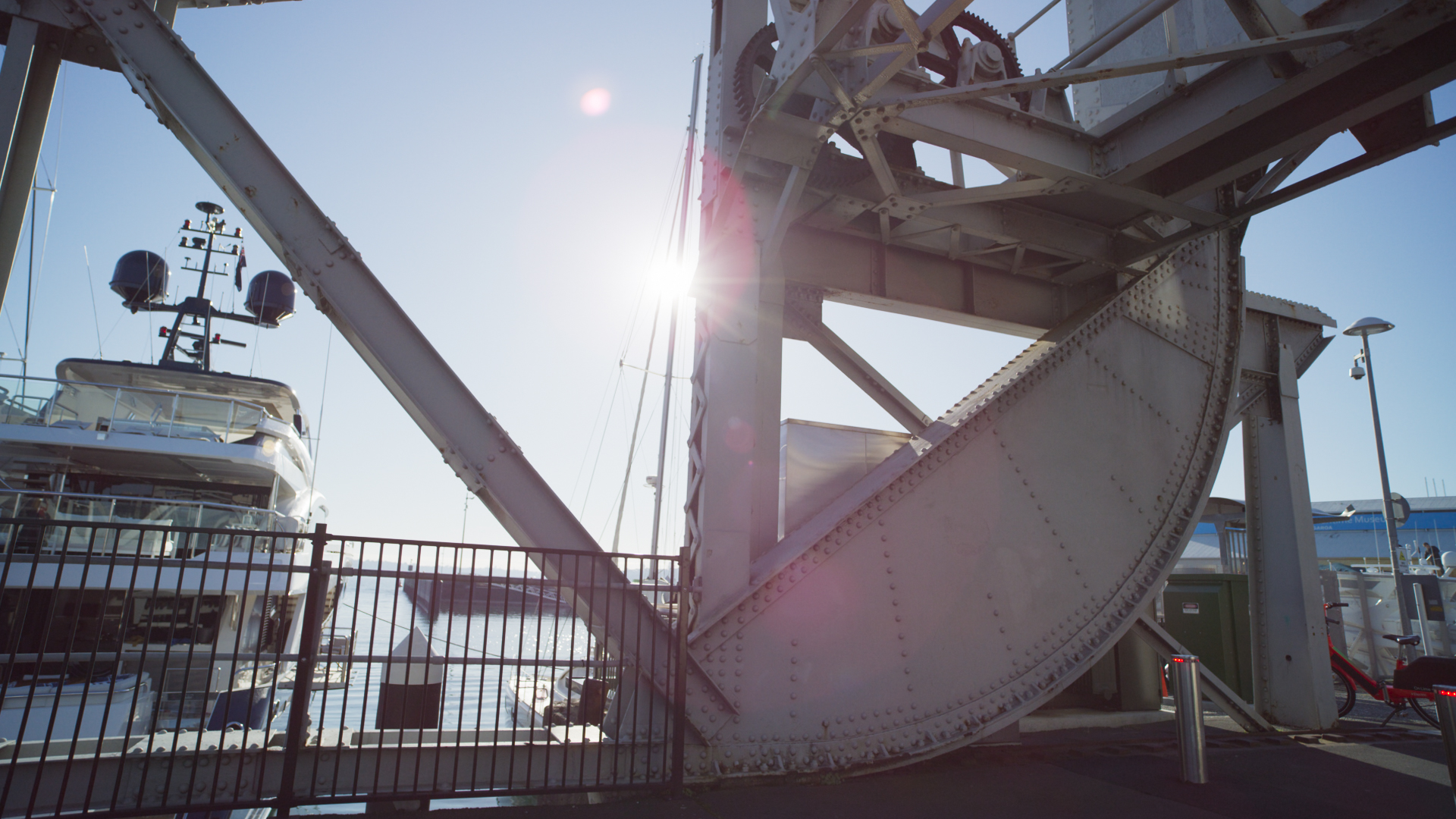 What to expect while the works are underway:
Site establishment from 30 May which will include the installation of two one-way temporary bridges, the plastic wrapping of the Viaduct Bascule Bridge, a lay down area and a temporary loading zone with a trolley bay for berth holders to access their berths on Te Wero Island.
Demolition and removal of timber from the existing Viaduct Bascule Bridge
Five days of rust repairs and cutting/welding. These works will be noisy, and we will work with nearby stakeholders to mitigate the impacts.
Rust treatment and painting of steel components of the bridge
Preparation of the timber for installation, following this there will be approximately 25 days of timber installation of both the joists and the decking. These works will involve drilling and create some noise. We will work with nearby stakeholders to mitigate disruption.
Backfilling all the boltheads on the decking
Site clean-up and removal of the temporary bridges
The Viaduct Bascule Bridge will be as good as new and back open for the public to use in September 2023. We apologise for the disruption caused between now and then.