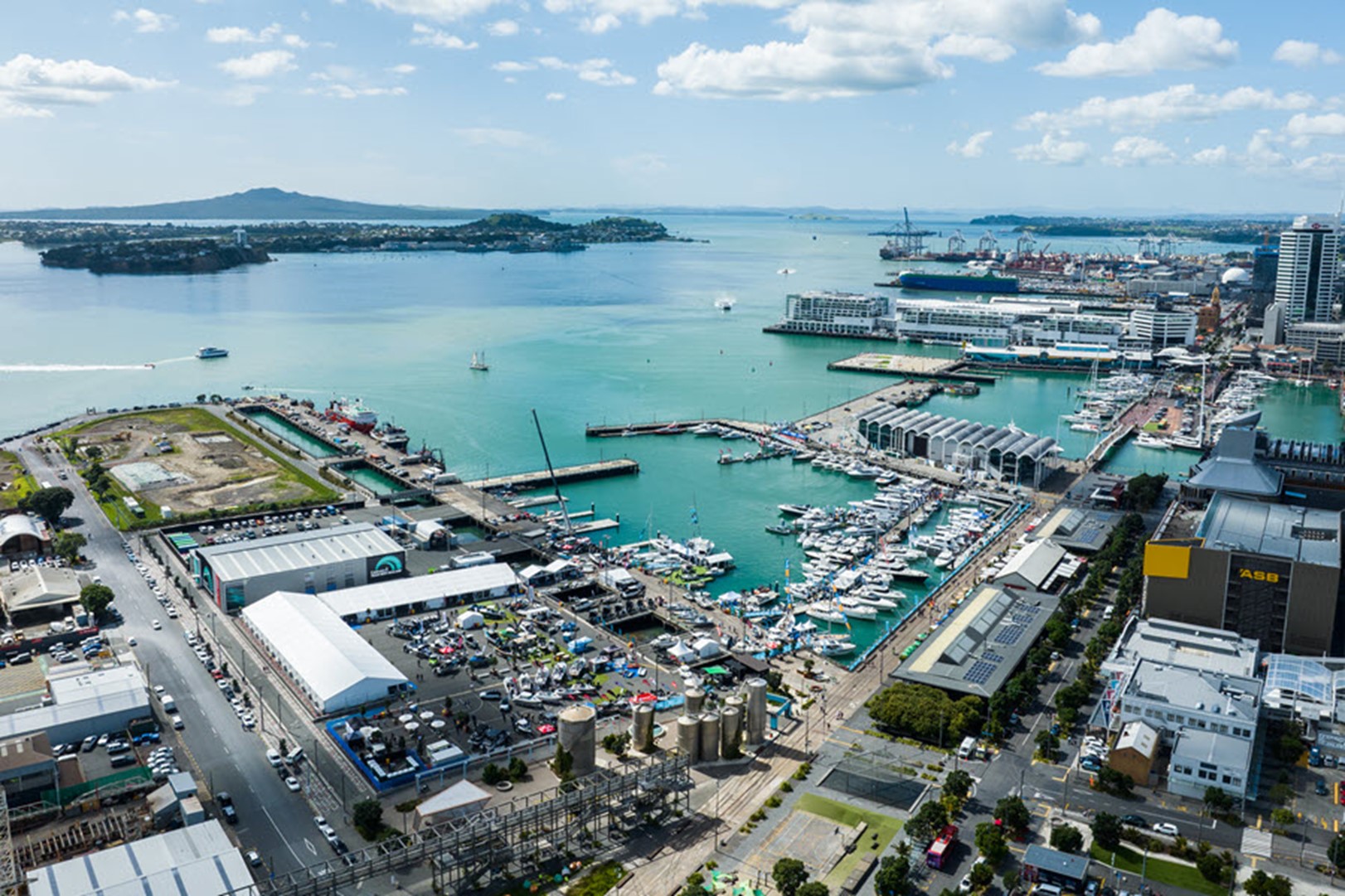 Auckland's waterfront plays host to many major events and activities, and the area continues to evolve as a thriving entertainment hub catering to a wide range of interests and age groups.
In this section, you'll find information about events happening in and around our marinas.
Sydney to Auckland Ocean Race - beginning 7th October 2023
Viaduct Marina is thrilled to serve as the host location for the Sydney to Auckland Ocean Race, which set off from Sydney Harbour on 7 October and wraps up in our very own Jellicoe Harbour.
A total of 11 vessels are competing in the race, each taking on the demanding 1,250 nautical mile journey. Upon the contestants' arrival to New Zealand, they will dock in Jellicoe Harbour, before attending a presentation event at the Royal Akarana Yacht Club on 19 October.
We're pleased that many of the competitors have chosen to extend their stay at Viaduct Marina after the Sydney to Auckland event is complete, to take part in the well-known Coastal Classic sailing race that begins on 20 October.
For more information about the Sydney to Auckland Ocean Race and to track the fleet, please click here.
PIC Insurance Brokers Coastal Classic – 20 October 2023
Dubbed by some as 'The Great Race North', the Coastal Classic is a challenging (119 nautical miles long) coastal race – one of the biggest of its kind in the world, and it's long marked the opening of the summer sailing season for many Kiwi boaties.
This year's race is set to begin on Friday 20 October, starting off from Devonport Wharf in Auckland and finishing at Russell Wharf in the Bay of Islands. Described as a drag race, it can be a sprint for the fastest boats who can finish in less than six hours, or a marathon for the crew on boats that take more than 24 hours to reach Russell.
More information about this event can be found on the Coastal Classic website here.
Run the City Barfoot & Thompson Auckland Marathon – 29 October 2023
The Run the City Barfoot & Thompson Auckland Marathon will take place on the morning of Sunday 29 October 2023.
The marathon will attract more than 15,000 participants, which means that temporary road closures and parking restrictions will need to be in place across the waterfront and city centre. Information about where and when the parking restrictions and road closures will be in place can be found on the Auckland Marathon website here and below:
The event organiser would like to thank all berth holders for your co-operation and support of this major signature event for Auckland.
If you have any questions or require further information, please contact the organiser by calling (09) 601 9590 or emailing aucklandmarathon@ironman.com.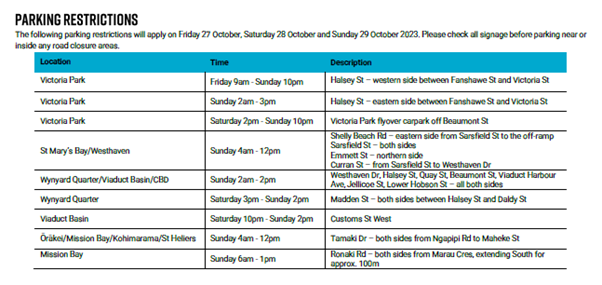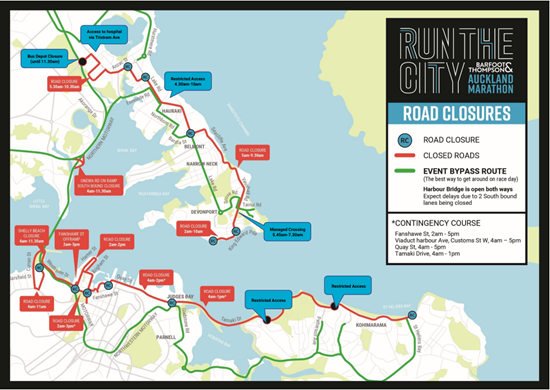 Red Bull Cliff Diving World Series – POSTPONED UNTIL 2024
The Red Bull Cliff Diving World Series is back for its fourteenth season and will be hitting New Zealand for the first time ever on 19 November 2023!
Since 2009, this event has been testing the sporting skill and aerobatic artistry of divers as they launch from platforms up to 27m from iconic buildings, gorges, cliff faces and even historic bridges. The athletes perform spectacular and intricate dives into calm rivers and choppy azure seas, all within the three or so seconds it takes before they impact the water at up to 5Gs.
In both the men's and women's competitions, the ultimate prize at the season's close is the coveted King Kahekili trophy. This year, 24 elite divers are preparing to take their diving to the next level across six high-stakes events. At the sixth stop and grand finale of the 2023 season in Auckland, two champions will be crowned at a waterfront location and will take home the King Kahekili trophies!
For more information about this event, please visit Red Bull's event webpage here.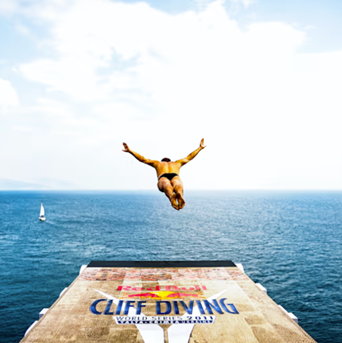 Ocean Globe Race 2023 – arriving in Auckland December 2023
The Ocean Globe Race is an eight-month adventure around the world for ordinary sailors on normal yachts. Starting in Southampton last month, over 160 sailors set off from Ocean Village aboard the 15 yachts to complete the 27,000-mile sprint around the globe, spread across four legs, taking in the Southern Ocean and the three great capes.
Onboard the privately-owned, pre-1988 classic sailing boats, the international, mixed-gender crews will have no GPS, no high-tech equipment and no computers. They will navigate using only a sextant, paper charts and the stars with all communications by HF SSB radios.
Stopovers will include Cape Town, Auckland and Punta del Este, before finishing back in Southampton in April 2024. It is exciting that Auckland is hosting the race's third stopover. We expect them to arrive here in December 2023 and they will be berthed in Jellicoe Harbour until mid-January 2024.
More information about this event can be found on the Ocean Globe Race website here.
Stay tuned for future events.